The most anticipated Taiwanese show of the year The Magician on The Skywalk is just around the corner. To ensure a flawless viewing experience, the production team had decided to initiate an international collaboration and invite famous Korean director Bong Joon-ho (who won The Academy Award for Best Picture with Parasite (2019) favoured special effects team, also known for its extraordinary work in Okja (2017) Snowpiercer (2013), and Mother (2009). Together, they aim to bring 80s Taipei back to life. Those who have lived in the time are likely to be so dazzled by the meticulously crafted special effects that they would wonder if they have gone back in time.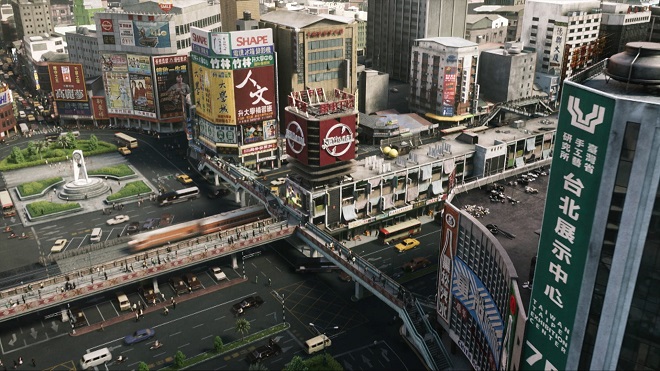 The Magician on The Skywalk / PTS
The show brings not only winning actors of three of the most prestigious Taiwanese awards (Golden Melody, Golden Horse, Golden Bell); from the trailer, we can see that the show features "skywalk animal guardian angles", including a Chinese guardian lion, a cat, a zebra, a little java finch, and a tiny black paperman. The angles, brought to life by world-class CGI, are to accompany the teenagers and golden trio boys grow up, in addition to fine-tuning the actors' emotions and winning audience hearts over.
Famous Taiwanese actress May Suen co-stars the show with her son Yi-jiao Li, and their characters seem to be some sort of sales experts who sell shoes and insoles, "with these bad-boy insoles in your shoes, thousand miles won't keep him from finding his way back to you!", so they say to young couples, not without playing cute. Berant Zhu, a newcomer, plays a clerk of a uniform tailor shop, who brings salesmanship to the next level by picking up girls in uniforms with his charm and cheekiness. "Cute boys say hi, let's see some thigh; drillmaster says hey, thighs say good-bye!", goes his hawking for customising school uniform skirts.
But Zhu's character has more than just a slick tongue. Together with his fellow youngster actors Edison Song, Shi-chi Lo, and Yi-en Lu, they are to weave a hormonal, reckless but moving teenage story of love and friendship.
There is also, apparently, going to be some heart-wrenching emotional drama, as in May Suen and Sam Ta-cheng Yang's fierce fight shown in the trailer. Families are going to fight, and people are going to leave each other. Such scenes are, of course, no privilege to the 1985s in the show; 2021's real life is a worthy contester for stranger and more heart-breaking sorrows to happen. Yet, as the director Yang Ya-che says, "Even though life has its grief and at times we find ourselves lost; never forget that the dream you once bore will always be yours, and it will forever remain incandescent."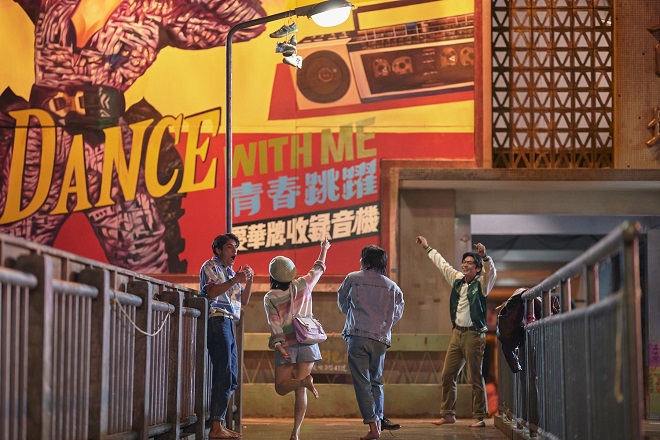 The Magician on The Skywalk / PTS
One of the most notable takeaways of The Magician on The Skywalk is perhaps the fact that it features winning personalities across all three of the golden awards (Golden Melody, Golden Horse, Golden Bell); including Golden Bell winners Kaiser Chuang, Yi-en Lu, Wen Chen-ling, Wu Chien-ho, Cheng Yu-Chieh; Golden Horse winners Yang Ya-che and Ben Yuen; Golden Melody winners Mau Suen and Sam Ta-cheng Yang. On the other hand, we have a cast that includes actors from an assortment of critically acclaimed film and shows: Berant Zhu from We Are Champions (2019), Edison Song from Days We Stared at the Sun II (2017), Liu Yueh-ti from The World Between us (2019), Huang Shu from The Bold, the Corrupt and the Beautiful (2017), Wang Yu-Ping from On Children (2018), and Wanfang from Dear Ex (2018).
The story is based on internationally renowned writer Wu Ming-yi's novel of the same name. Five years in the making, the show chronicles the events that happen in 1980 Taipei after a mysterious magician one day appears on a skywalk in Ximending. Those who meet them find themselves witnesses to not only the most splendid of magic, but also the first love of their lives, their adolescence crises, or the rupture of their family. The magician eventually grants people faith in believing themselves which later allows them to work miracles upon their own lives.
▼The Magician on The Skywalk official trailer.
The Magician on The Skywalk airs on PTS and myVideo on Feburary 20.