Upcoming Taiwanese series Light the Night, a show that centres on the hostesses and playboys in a Japanese-style hostess club named "Light", had just released some stills in which we see Joe Cheng, Chris Wu, and Jacob Wang acting like real "bad boys". Ruby Lin who serves as both the leading actress and the producer of the show commented, "This was my first time working with them–– a rather novel experience!"
So familiar with each other behind the scenes, Ruby Lin and Joe Cheng (who plays the former's ex-husband) found chemistry-building needless; instead, they were constantly worrying about breaking character. Jacob Wang, on the other hand, is so charming playing his character of a host club PR, Lin said that "He would probably be better off doing that as a living." Chris Wu's character cross-dresses as a woman, who also happens to be the rival of Lin's character. "These are all roles of which they have never portrayed before. We believe that the audience will find it refreshing!"
The series is also Joe Cheng's first television show in years. He joked that no sooner had he heard that the character was of a "scumbag ex-husband" than he agreed to play the role. "The primary reason was of course our producer Ruby's invitation. I'd do anything for her," said Cheng. Depite having known each other for years, Blue Hour is their first collaboration. Regarding his character, Cheng said, "This is a role that's quite new to me. One cannot be abominable without being pitiable; no one is ever born to be bad. So I really looked into the script and I tried to make him seem a bit more three-dimensional." One of the scenes, in which the two negotiate terms on their divorce, left a particular impression on Cheng. "It was intense and there was a lot of physical contact. Ruby told me the next day that she felt sore head to toe. I did that. I was that man who clawed my hands on Ruby."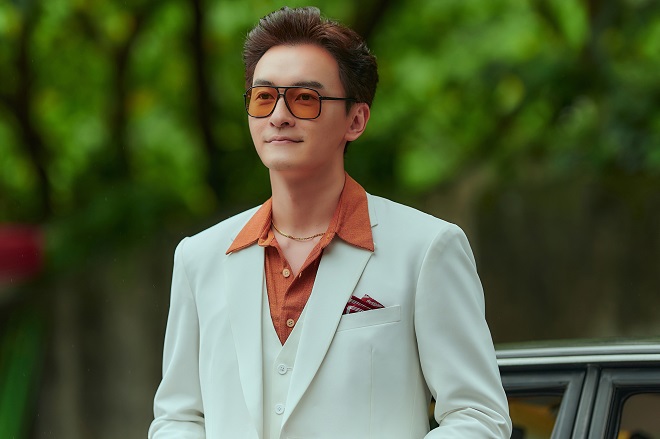 Light the Night / Bossdom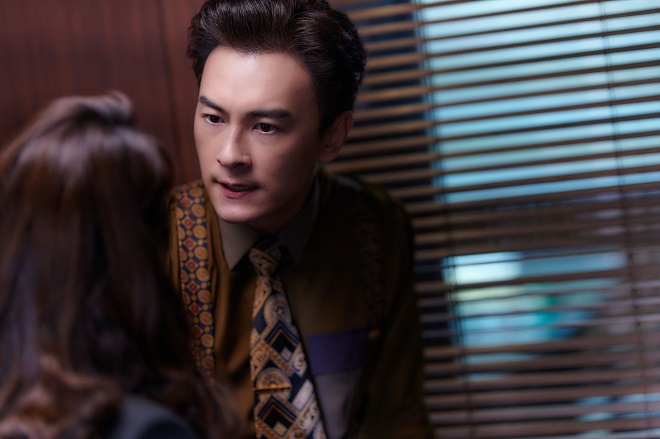 Light the Night / Bossdom
Jacob Wang's character is a "PR of a host club", who, Wang thinks, is "at lost as to what he wants." But he needs money, he wants love, and he is required to soothe his customers with a honey tongue.
Wang mentioned that the entangled relationships between the men and women of the story are very intriguing; before the production started, he interned at a host club and observed how real host men engage with customers. "It's pretty much the same as what hostesses do in their clubs. They drink with customers and soothe their minds." The series sees no shortage of him showing off his body as the styling crew regularly reminds him to have "only have two buttons fastened". Despite the winter cold, the actor was very professional in terms of ensuring his philanderer appearance. For the sake of realness, Wang insists that the actresses who play female customers actually "touch" him. He also mentioned that he had purposefully been keeping in shape. "Not the muscular shape. Most of the host men at the time probably weren't exactly brawny, but I thought it necessary to keep fit due to who he is and what he does for a living," said Wang.
Light the Night / Bossdom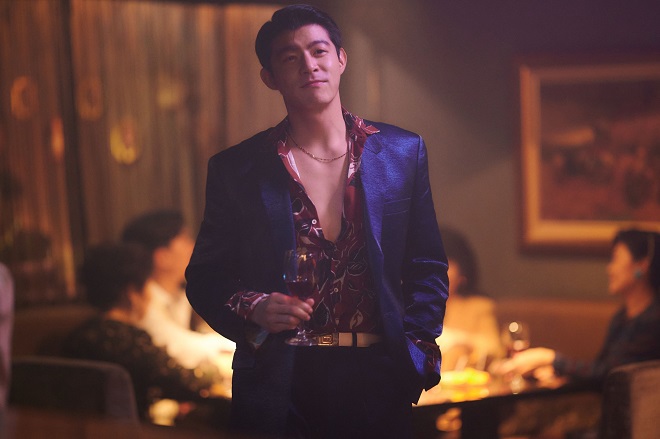 Light the Night / Bossdom
Golden Bell Award winner Chris Wu has an even more "scandalous" role. As a cross-dressing male club owner, his character is Ruby Lin's "mama-san's" chief adversary in terms of business. "He's a very complete character, and although more of a guest role, the script, written by Ryan Tu, manages to deliver an unabridged subplot in less than 20 scenes. I had a blast playing him."
Because of the distinct nature of the role, Wu had done some research before the production: visiting a transgender bar. "I was deeply moved by how they strive for livings and courageously embrace who they are. The director Lien Yi-chi and the writer Ryan Tu did a great job with this character by making him seem three-dimensional. It's not every day you to see a script like this." Wu even had a meal with a retired drag queen for the sake of understanding his role. A photo of him on social media, with his legs clean shaved, reads, "there goes my hair…it feels so smooth now…pretty me…". It is expected that Wu's performance in the show includes some extraordinary singing and dancing; a sight that fans simply can't wait to see.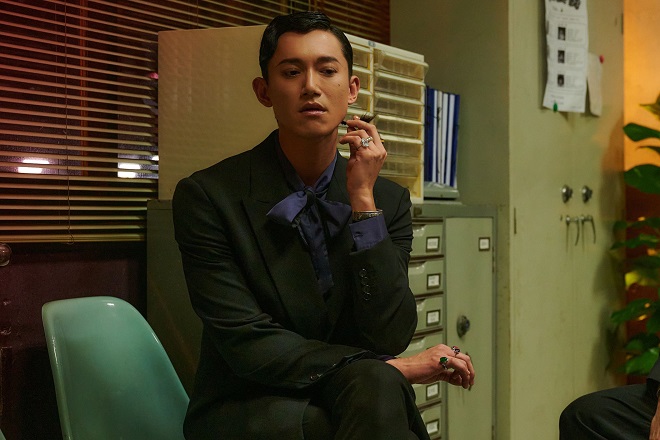 Light the Night / Bossdom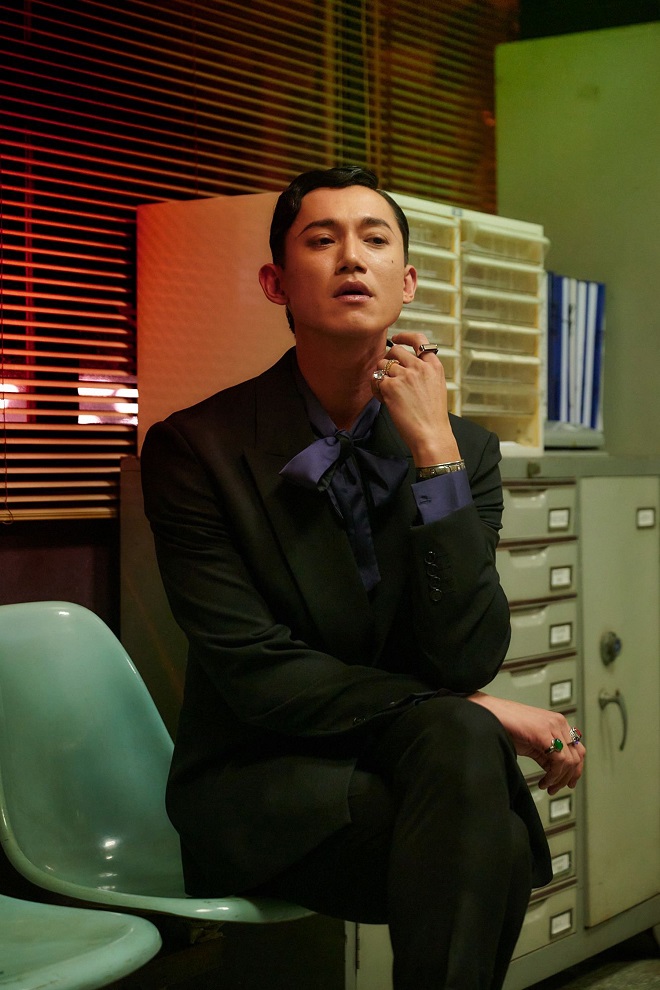 Light the Night / Bossdom
Light the Night is scheduled to air 3 seasons with a total of 24 episodes. After 4 years of script preparation, executive producer Ruby Lin has once again teamed up with Golden Bell awarded producer Dai Tian-yi and teleplay writer RyanTu along with Bossdom, which is known for its exceptional post-production technique. The team spent a total of 250 million NTD on building the film set alone in an attempt to recreate the glorious 1998 Linsen north road. Directing the show is renowned film director Lien Yi-chi. Packaged in "crime and suspense", the story is essentially about "human nature in drinking establishments".
Led by Ro Yu-nong (Ruby Lin) and Su Qin-yi (Cheryl Yang), a Japanese-style hostess club named "Light" provides livings for its many hostesses, who go through their thick and thins together as they flirt and love under the dim neon lights. But under the magnificent surface, lie secrets and jealousy along with a mysterious crime that further complicates their lives. Seemingly extravagant and voluptuous, 1988 is about to be relived in 2021 through the love and bitterness between the hostesses and the men surrounding them.